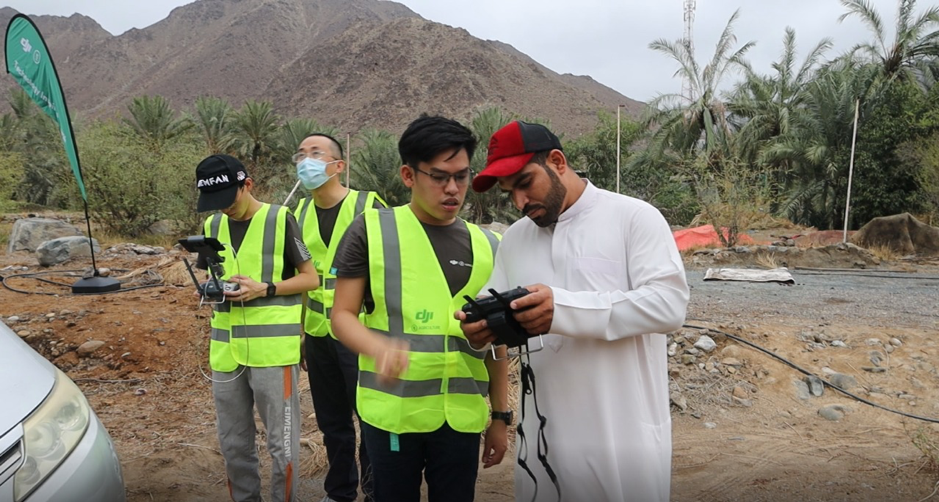 Early threat protection using Agras Drones | Dates Palm Tree
The dates palm tree is a common tree in the United Arab Emirates.
In the United Arab Emirates, dates are harvested from the dates palm tree. In fact, it is a huge part of their culture as they use the date as a symbol of hospitality and generosity. The Palm tree is the primary agricultural crop in UAE and one of the biggest dates palm tree farms is in the Middle East. Dates palm tree seen attractive however one of the core challenges faced by farm owners is maintaining the trees health condition against threats. Farm owners spend a massive amount to ensure the trees are properly taking care of aside labor cost and water irrigation ensuring good quality and high output, farmers spend a considerable amount of time and effort in caring for their trees, early treatment is a must against threats such as;
• Spraying Pesticides
• Palm Pollination
The four main pests in the palm tree were the Red Palm Weevil, Lesser Date Moth, Dust Spider, and Date Palm borer.
The traditional Method of spraying pesticides or insecticides is currently done manually by a team which extremely unsafe and many accidents have happened due to team will climb the trees to reach the branches. In other way using tractors is effective way and fast yet it's an expensive treatment and the downside is tractors can't easily access on a complex environment.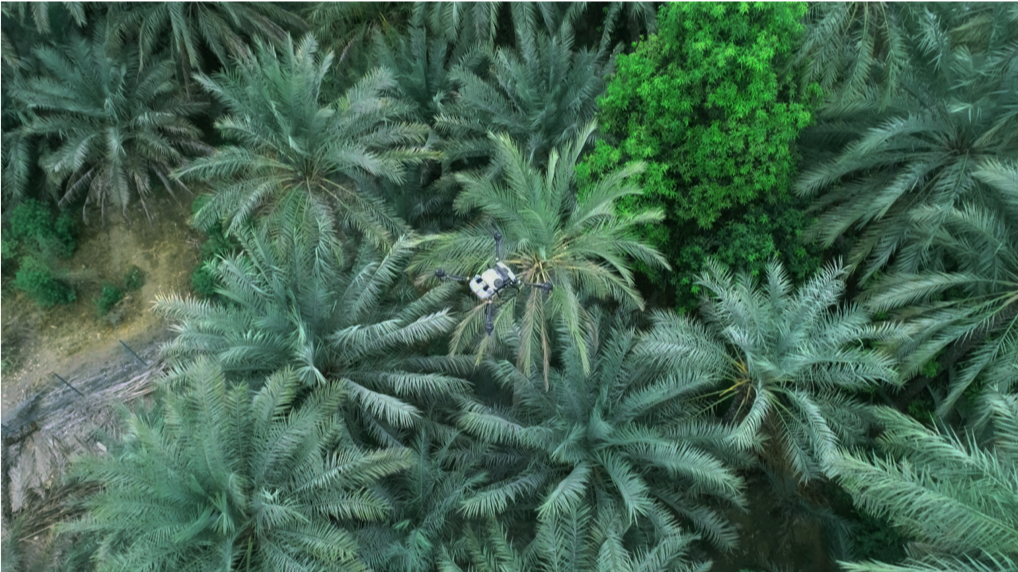 Agriculture drones are taking-off which, drones don't merely enhance overall performance but also encourage farmers to solve other assorted barriers and receive plenty of benefits through precision agriculture.

Did you know that using Agriculture Drone is 40x faster than the traditional method in terms of Spraying Pesticides against threats and Palm Pollination?

These are the key benefits of using drone technology in agriculture.
• Greater safety of farmers
It is safer and more convenient for farmers to use drones to spray pesticides in terrains challenging to reach, infected areas, taller crops especially the palm tree height.
• Optimize chemical distribution
Helps reduce chemicals pollution and optimize the consumption of the usage of all resources such as water, fertilizers and seeds.
• Faster and cost-effective
Reducing rework and down-sizing budget cost with the bits of help of AI technology which provides accurate and faster distribution and helps targeting infected area of trees.
Preparing on drone operations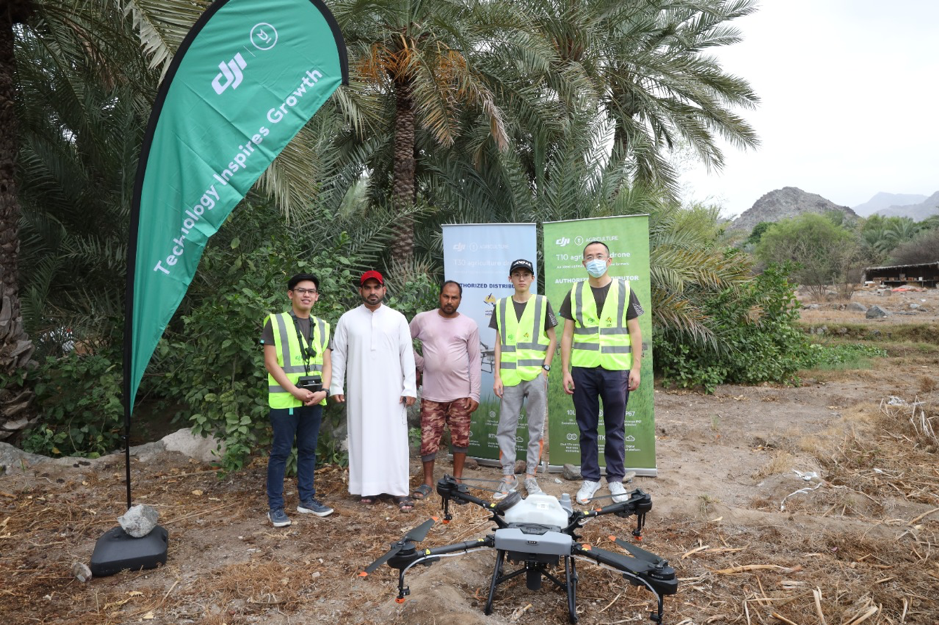 • Site visit
Analysing the area and crops in order to ensure provides accurate information on client for the time finishing the operation.
• Consult site agronomists
To ensure that we spray the right amount of chemicals during operational distribution and to reduce chemical pollution.
• Dedicated Team(pilots)
Dedicated team is a must to ensure the smooth and effective solution during operations.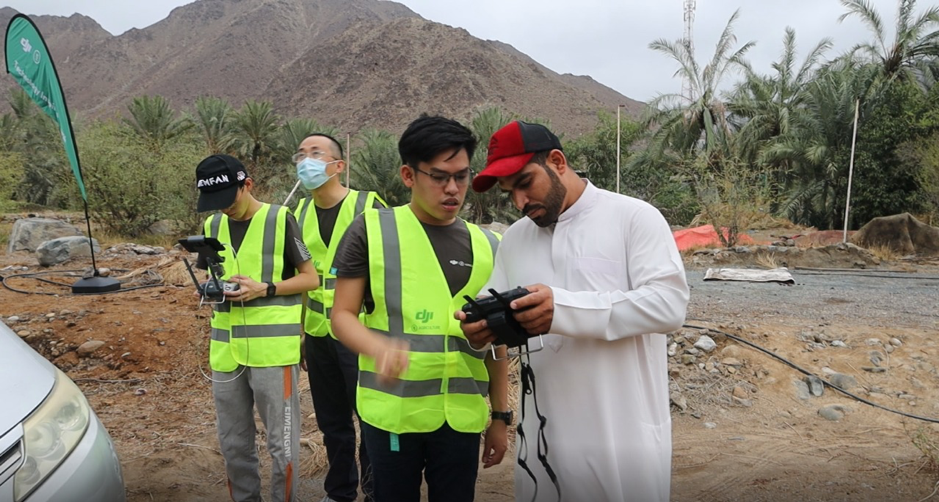 During our case studies on date palm tree, we spray an organic insecticide for early treatment protection against threats, according to farm owner Mr. Ali they usually do early detection by checking each tree and clean by removing dead branches as he stated "combating destructive palm pest is in need a lot of patience In order to reduce economical loss" he added " Using this new technique drone technology is massively helps farmers reducing risk causing labor injury, cutting down the maintenance cost and faster solution."
Written By: Kevin Bugay
11-09-2021