Most Compact And Accurate Low Altitude Mapping Solution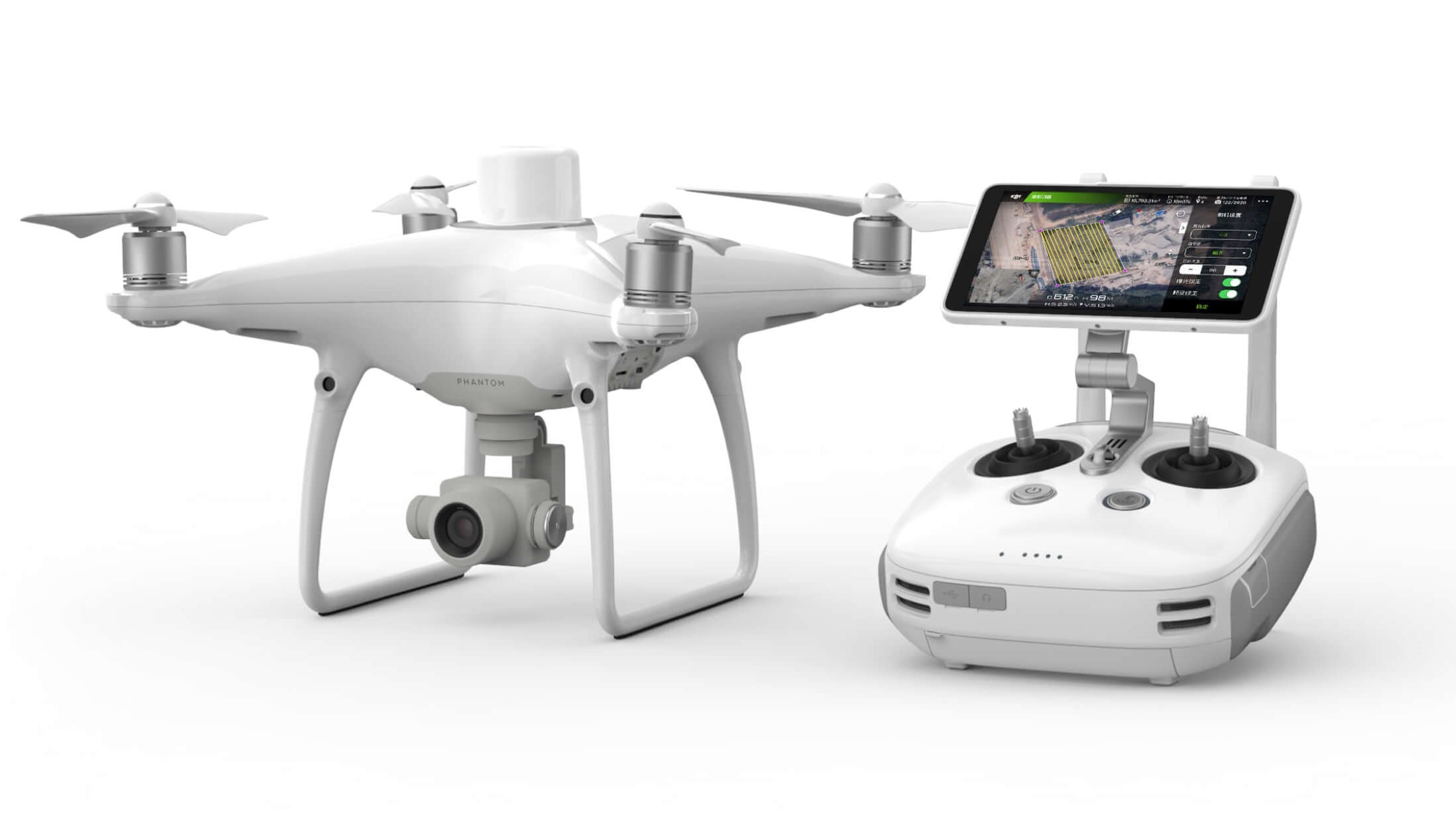 Centimeter Level Positioning System
Phantom 4 RTK is a high-precision aerial survey drone that combines centimeter-level navigation and positioning with a high-performance imaging system to improve survey efficiency and accuracy, reducing operational difficulty and cost.A new RTK module is integrated directly into the drone, providing real-time, centimeter-level positioning data for improved absolute accuracy on image metadata.Sitting just beneath the RTK receiver is a redundant GNSS module, installed to maintain flight stability in signal-poor regions such as dense cities. Combining both modules, the Phantom 4 RTK is able to optimize flight safety while ensuring the most precise data is captured for complex surveying, mapping and inspection workflows.
The RTK module can provide positioning accuracy of 1cm+1ppm (horizontal), 1.5cm+1ppm (vertical), and the Phantom 4 RTK can get the 5cm absolute horizontal accuracy of photogrammetric models.
The Phantom 4 RTK can be integrated into any workflow, with the ability to connect its positioning system to the D-RTK 2 Mobile Station, NTRIP (Network Transport of RTCM via Internet Protocol) using a 4G dongle or a WiFi hotspot.
Gather Accurate Data with TimeSync
To take full advantage of the Phantom 4 RTK's positioning modules, the new TimeSync system was created to continually align the flight controller, camera and RTK module. Additionally, TimeSync ensures each photo uses the most accurate metadata and fixes the positioning data to the center of the CMOS – optimizing the results from photogrammetric methods and letting the image achieve centimeter-level positioning data.
Precise Imaging System
Capture the best image data with a 1-inch, 20 megapixel CMOS sensor. The mechanical shutter makes mapping missions or regular data capture seamless as the Phantom 4 RTK can move while taking pictures without the risk of rolling shutter blur. Due to the high resolution, the Phantom 4 RTK can achieve a Ground Sample Distance (GSD) of 2.74 cm at 100 meters flight altitude. To ensure each Phantom 4 RTK offers unparalleled accuracy, every single camera lens goes through a rigorous calibration process where radial and tangential lens distortions are measured. The distortion parameters gathered are saved into each image's metadata, letting post-processing software adjust uniquely for every user.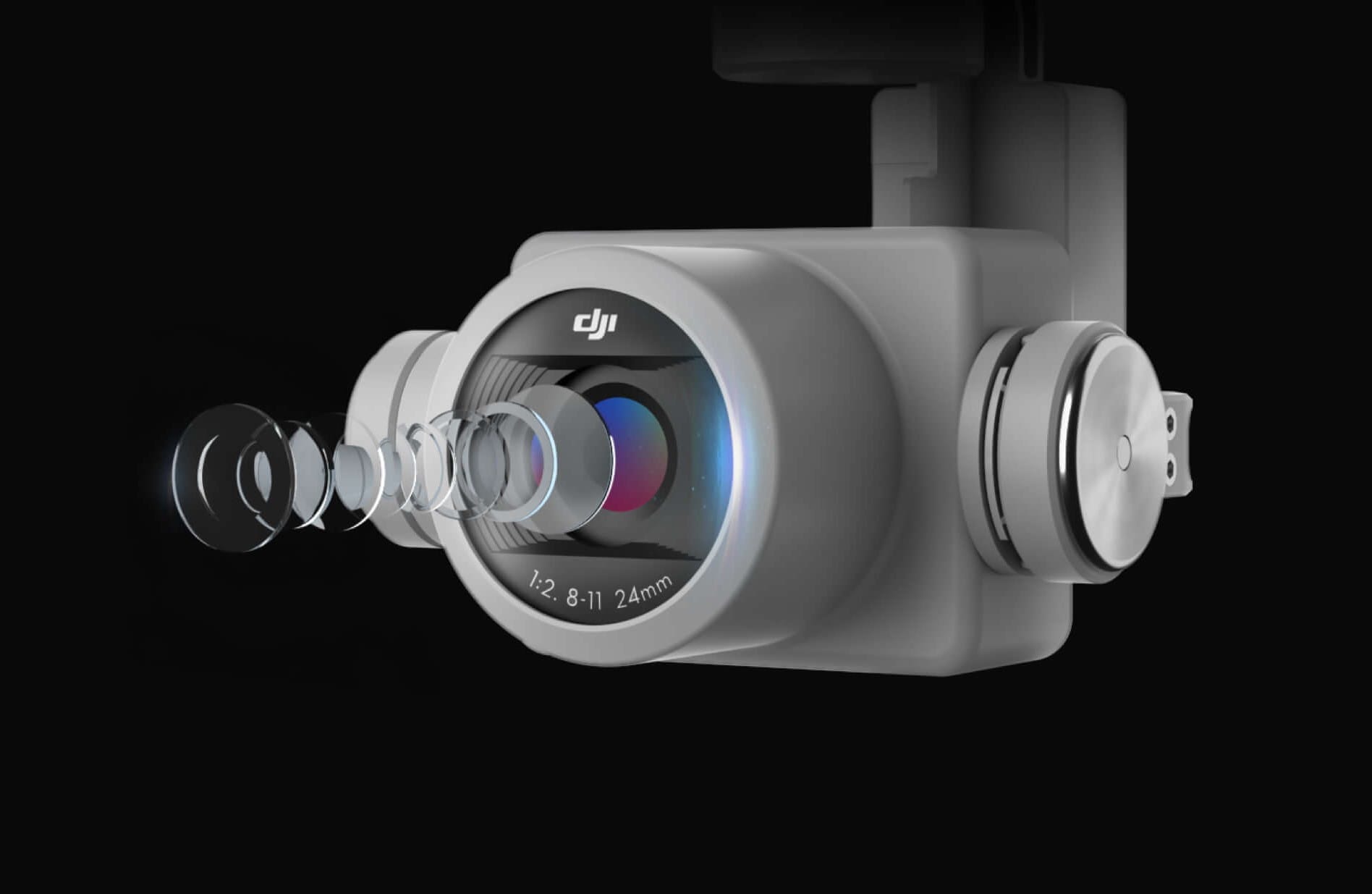 Seamless Compatibility with D-RTK 2 Mobile Station
The Phantom 4 RTK is compatible with the D-RTK 2 Mobile Station, providing real-time differential data to the drone and forming an accurate surveying solution. The Mobile Station's rugged design and OcuSync transmission system ensures users can gain centimeter-level accurate data with their Phantom 4 RTK even in challenging conditions.
Purpose-Built Flight Planning Application
A new GS RTK app allows pilots to intelligently control their Phantom 4 RTK, with two planning modes – Photogrammetry and Waypoint Flight – alongside a more traditional flight mode. The planning modes let pilots select the drone's flight path while adjusting overlap rate, altitude, speed, camera parameters and more, offering an automated mapping or inspection workflow.
The GS RTK app has been built with its users in mind and therefore has a range of features built for specific mapping or inspection workflows. The app has implemented direct loading of KML area files for in-office flight planning, a new shutter priority mode to keep exposure consistent across all photos and a strong wind alarm to warn pilots of adverse conditions.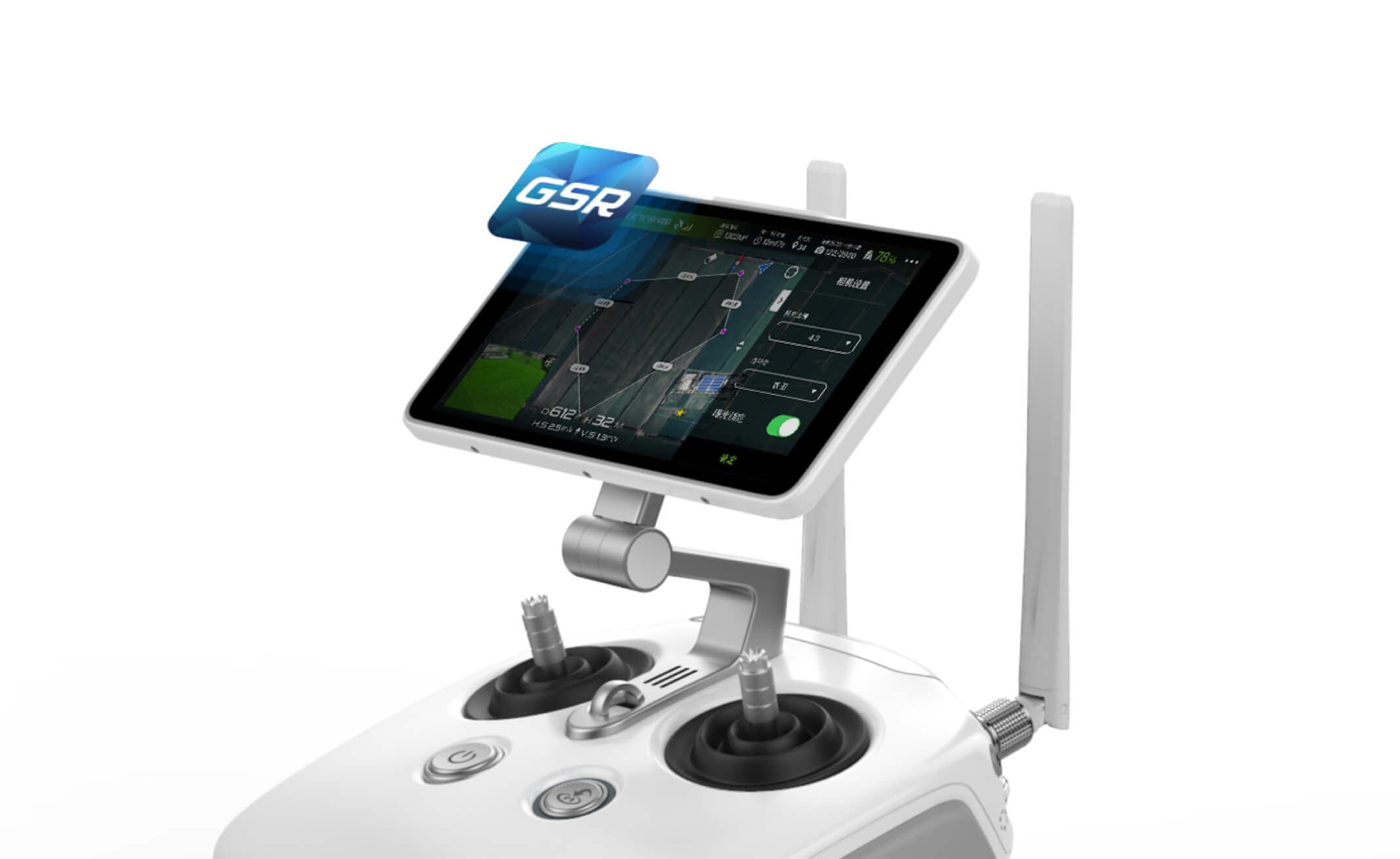 Mobile SDK Supported
The Phantom 4 RTK is compatible with the DJI Mobile SDK, opening up its functions to automation and customization through a mobile device.
Safer, Smarter and Stable Flight
The Phantom 4 RTK's OcuSync video transmission system enables a stable connection between the drone and its remote controller. The system features strong interference resistance. It delivers 720p video transmission feeds at a distance of up to 7km, which is ideal for mapping larger sites. The flight time of up to 30 minutes allows pilots to complete long missions without having to land the drone to change batteries. Even if the area is too large to map on a single battery charge, the Operation Resumption function of the GS RTK App automatically resumes the mission after the battery has been replaced.
Aircraft
Takeoff Weight
1391 g
Diagonal Distance
350 mm
Max Service Ceiling Above Sea Level
19685 ft (6000 m)
Max Ascent Speed
6 m/s (automatic flight); 5 m/s (manual control)
Max Descent Speed
3 m/s
Max Speed
31 mph (50 kph)(P-mode)
36 mph (58 kph)(A-mode)
Max Flight Time
Approx. 30 minutes
Operating Temperature Range
32° to 104° F (0° to 40℃)
Operating Frequency
2.400 GHz to 2.483 GHz (Europe, Japan, Korea)
5.725 GHz to 5.850 GHz (United States, China)
Transmission Power (EIRP)
2.4 GHz
CECE (Europe) / MIC (Japan) / KCC (Korea) :< 20 dBm

5.8 GHz
SRRC(China) / FCC(United States)/(Taiwan,China):< 26 dBm

Hover Accuracy Range
RTK enabled and functioning properly:
Vertical:±0.1 m;Horizontal:±0.1 m

RTK disabled
Vertical:±0.1 m(with vision positioning );
±0.5 m(with GNSS positioning)
Horizontal:±0.3 m(with vision positioning);
±1.5 m(with GNSS positioning)

Image Position Offset
The position of the camera center is relative to the phase center of the onboard D-RTK antenna under the aircraft body's axis:(36, 0, and 192 mm) already applied to the image coordinates in Exif data. The positive x, y, and z axes of the aircraft body point to the forward, rightward, and downward of the aircraft, respectively.
Mapping Functions
Mapping Accuracy **
Mapping accuracy meets the requirements of the ASPRS Accuracy Standards for Digital Orthophotos Class Ⅲ
** The actual accuracy depends on surrounding lighting and patterns, aircraft altitude, mapping software used, and other factors when shooting.
Ground Sample Distance(GSD)
(H/36.5) cm/pixel,
H means the aircraft altitude relative to shooting scene (unit: m)
Data Acquisition Efficiency
Max operating area of approx. 1 km² for a single flight(at an altitude of 182 m, i.e., GSD is approx. 5 cm/pixel, meeting the requirements of the ASPRS Accuracy Standards for Digital Orthophotos Class Ⅲ
Vision System
Velocity Range
≤31 mph(50 kph) at 6.6 ft(2 m) above ground with adequate lighting
Altitude Range
0-33 ft(0 – 10 m)
Operating Range
0-33 ft(0 – 10 m)
Obstacle Sensing Range
2-98 ft(0.7-30 m)
FOV
Forward/Rear: 60° (horizontal), ±27° (vertical)
Downward: 70° (front and rear), 50° (left and right)
Measuring Frequency
Forward/Rear:10 Hz;
Downward: 20 Hz
Operating Environment
Surfaces with clear patterns and adequate lighting(> 15 lux)
Camera
Sensor
1″ CMOS; Effective pixels: 20M
Lens
FOV 84°;8.8 mm / 24 mm(35 mm format equivalent:24 mm);
f/2.8 – f/11, auto focus at 1 m – ∞
ISO Range
Video:100-3200(Auto)
100-6400(Manual);

Photo:100-3200(Auto)
100-12800(Manual)

Mechanical Shutter Speed
8 – 1/2000 s
Electronic Shutter Speed
8 – 1/8000 s
Max Image Size
4864×3648(4:3);
5472×3648(3:2)
Video Recording Modes
H.264,4K:3840×2160 30p
Photo Format
JPEG
Video Format
MOV
Supported File Systems
FAT32(≤ 32 GB);
exFAT(> 32 GB)
Supported SD Cards
MicroSD, Max Capacity: 128 GB. Class 10 or UHS-1 rating required Write speed≥15 MB/s
Operating Temperature Range
32° to 104° F (0° to 40℃)
Intelligent Flight Battery(PH4-5870mAh-15.2V)
| | |
| --- | --- |
| Capacity | 5870mAh |
| Voltage | 15.2V |
| Battery Type | LiPo 4S |
| Energy | 89.2 Wh |
| Net Weight | 468 g |
| Charging Temperature Range | 14° to 104℉(-10° to 40℃) |
| Max charging Power | 160W |
| Capacity | 4920mAh |
| Voltage | 7.6V |
| Battery Type | LiPo 2S |
| Energy | 37.39Wh |
| Operating Temperature | -4° to 104℉(-20° to 40℃) |
Intelligent Battery Charing Hub(WCH2)
| | |
| --- | --- |
| Input Voltage | 17.3 – 26.2 V |
| Output Voltage and Current | 8.7 V,6 A;5 V,2 A |
| Operating Temperature | 41° to 104℉(5° to 40℃) |
GNSS
Single-Frequency, High-Sensitivity GNSS Module
GPS+BeiDou+Galileo*(Asia);
GPS+GLONASS+Galileo*(other regions)
Frequency Used:
GPS:L1/L2;
GLONASS:L1/L2;
BeiDou:B1/B2;
Galileo*:E1/E5a

First-Fixed Time:< 50 s

Positioning Accuracy: Vertical 1.5 cm + 1 ppm(RMS);
Horizontal 1 cm + 1 ppm(RMS)
1 ppm means the error has a 1mm increase for every 1 km of movement from the aircraft.
*Available soon
Gimbal
| | |
| --- | --- |
| Stabilization | 3-axis (tilt, roll, yaw) |
| Pitch | -90° to +30° |
| Max Controllable Angular Speed | 90°/s |
| Angular Vibration Range | ±0.02° |
Infrared
Obstacle Sensing Range
0.6-23 ft(0.2 – 7 m)
FOV
70°(Horizontal)
±10°(Vertical)
Measuring Frequency
10 Hz
Operating Environment
Surface with diffuse reflection material, and reflectivity> 8%(such as wall,trees, humans, etc.)
Remote Controller
Operating Frequency
2.400 GHz-2.483 GHz(Europe,Japan,Korea)
5.725 GHz-5.850 GHz(United States, China)
Transmission Power (EIRP)
2.4 GHz
CE / MIC / KCC:< 20 dBm

5.8 GHz
SRRC / FCC:< 26 dBm

Max Transmission Distance
FCC:4.3 mi(7 km);
SRRC / CE / MIC / KCC:3.1 mi(5 km) (Unobstrcted, free of interference)
Power Consumption
16 W(typical value)
Display
5.5 inch screen, 1920×1080, 1000 cd/m², Android System
Memory 4G RAM+16G ROM
Operating Temperature Range
32° to 104° F (0° to 40℃)
Intelligent Flight Battery Charging Hub(PHANTOM 4 CHARING HUB)
| | |
| --- | --- |
| Voltage | 17.5 V |
| Operating Temperature Range | 41° to 104℉(5° to 40℃) |
| Capacity | 4920mAh |
| Voltage | 7.6V |
| Battery Type | LiPo 2S |
| Energy | 37.39Wh |
| Operating Temperature | -4° to 104℉(-20° to 40℃) |
AC Power Adapter(PH4C160)
| | |
| --- | --- |
| Voltage | 17.4V |
| Rated Power | 160W |