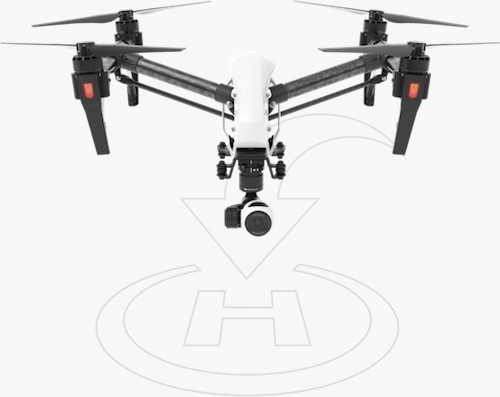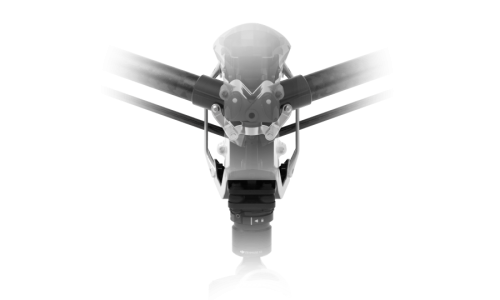 ADVANCED, READY-TO-FLY DESIGN
Imagine holding the future in your hands. Designed to be powerful while lightweight, flexible while providing the stability you need, the Inspire 1 is DJI's most advanced complete package. All of the latest aerial technology is packed into one simple, ready-to-fly system, putting you in the sky within minutes.
AERODYNAMIC, TRANSFORMING DESIGN
Carbon fiber arms give you the strength to maneuver in the air and they transform, moving out of the camera's way at the flick of a switch. With a full 360⁰ unobstructed view, you now have the freedom to capture shots independent of the direction you are flying.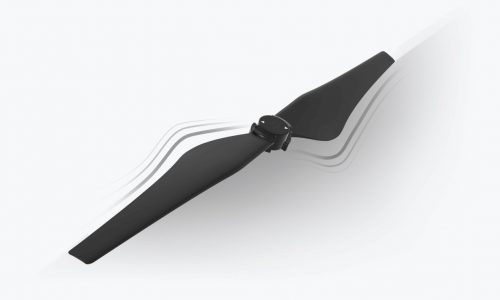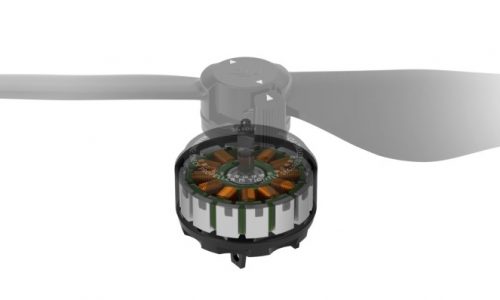 ROTOR DESIGN
The all new 13 inch quick release rotors are built with the unique DJI "Z-Blade" design. They have been reinforced with a new carbon fiber compound material to ensure excellent performance with increased stability.
CURVED MAGNETS
Brushless motors pioneered by DJI are now the standard in the multirotor industry. But the Inspire 1 takes the next step in brushless development by integrating curved magnets that fit flush around the edge of each motor. Although much more difficult to produce, these magnets eliminate airflow gaps within the motor, greatly increasing efficiency.
SINGLE-WIRE DESIGN
Several strands of copper wire have been replaced by a single, dense strand. Reducing the wasted space between wires results in more copper within each motor, providing more power and less resistance. A centrifugal pump increases airflow inside the neat, tight copper windings dissipating heat much faster while greatly increasing the life of the motors.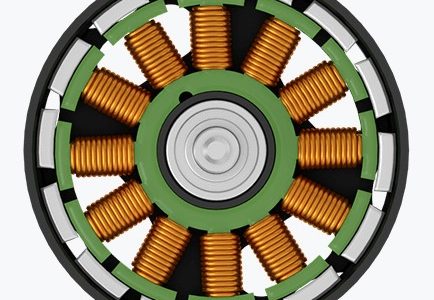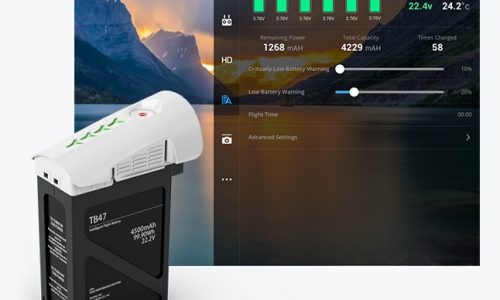 NEW ESCS
The revolutionary Electronic Speed Controllers (ESC) with sinusoidal drive replaces the square wave drive of traditional ESCs redefining the whole drive system. The patented algorithm in the ESCs have been tuned and customized specifically for the Inspire 1 offering features such as closed loop torque control and distinct functional redundancy with the highest efficiency and the most reliability.
INTELLIGENT POWER MANAGEMENT SYSTEM
A fully integrated intelligent battery powers your Inspire 1 and virtually manages itself.
When in flight, your remaining battery power is shown live, letting you know how long you can continue to fly. Advanced algorithms calculate the distance of your aircraft and estimated time to return home, letting you know when it's time to fly back.
The battery reports the voltage of each cell, the total lifetime charges and discharges, and the overall health and battery status. All this helps you keep your Inspire 1 in the air and flying for years to come.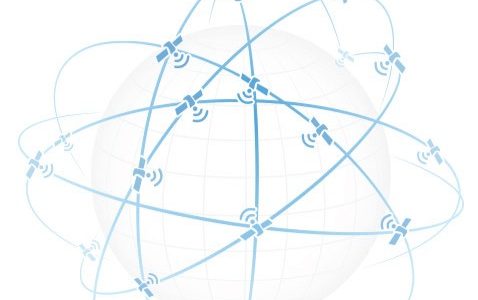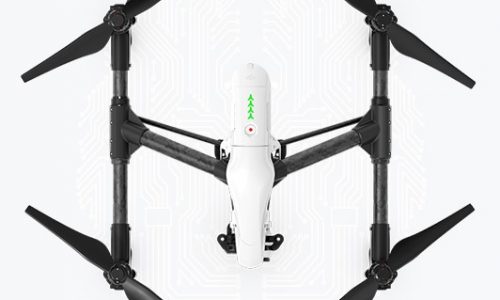 POSITIONING
As it flies, the position of your Inspire 1 is constantly updated and recorded using a high-strength, intelligent GLONASS + GPS system. This dual positioning system enables higher precision and quicker satellite acquisition, allowing you to see where the aircraft is on a live map and giving it a point to hover at when you release the controls.
MAIN CONTROLLER
This is the "brain" of the entire system, receiving thousands of bits of data every second and translating that data into action as you fly. The Main Controller tells every part of your Inspire 1 what to do, calculates environmental conditions in real-time, and ensures that the aircraft responds to your control commands instantly.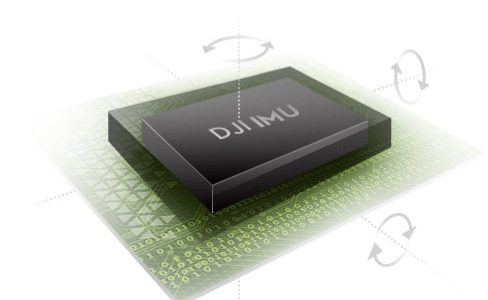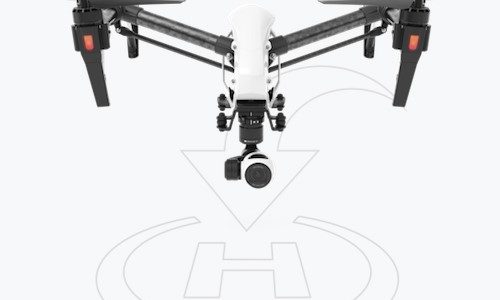 IMU
Automatically keeping the Inspire 1 stable and steady during flight only looks easy, as DJI's advanced Inertial Measurement Unit (IMU) handles everything. The IMU incorporates both a 6-axis gyroscope and an accelerometer to monitor miniscule changes in tilt and movement. This allows the aircraft to compensate and adjust immediately, holding its position at all times.
FAILSAFE
All of these features combine to put your Inspire 1 on autopilot when needed. If the battery runs low or connection with your remote controller is lost, the Inspire 1 uses its positioning system and smart flight technology to return back to you.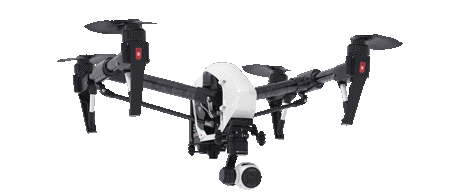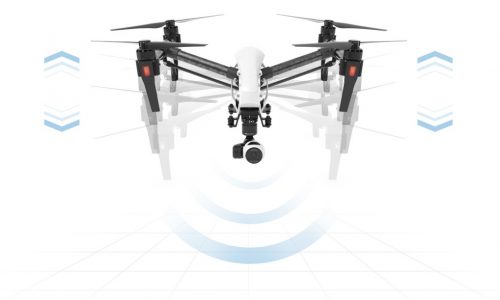 HOVER IN PLACE WITHOUT GPS
You can take off and land at the press of a button and keep your Inspire 1 steady indoors or when GPS satellites can't be acquired with the new DJI Vision Positioning System.
COMBINED VISUAL DATA AND SONAR WAVES
DJI built the Vision Positioning System from the ground up, customizing it to meet the rigorous requirements in place for anything that handles position holding on our flying platforms.
This system combines visual data and sonar waves in a single unit, detecting both variance in patterns on the ground and current altitude. With this information, your Inspire 1 can hover in place and automatically raise or lower its arms as you liftoff or descend to the ground.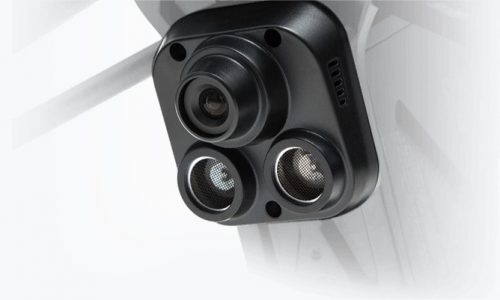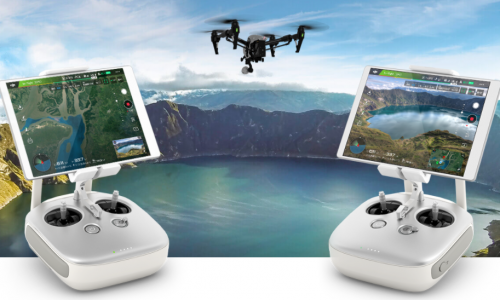 THE CPU CHIP
But the sonar and visual information is just one half of the fully integrated package: processing this information is handled by a dedicated CPU chip. This chip takes in feedback and outputs data in real-time, and is intelligent enough to distinguish between objects and ground patterns. All of this data is given to your Inspire 1's flight controller, which in turn communicates with the entire aircraft.
ABSOLUTE CONTROL
The Inspire 1's remote controller combines DJI's most sophisticated control technology with added dual operator support. Never before has such an advanced controller been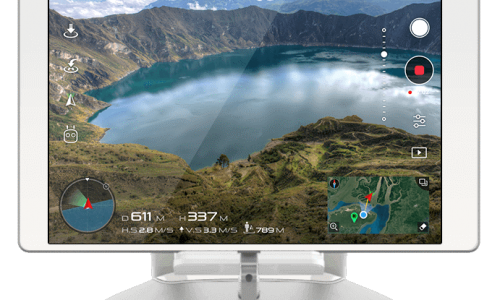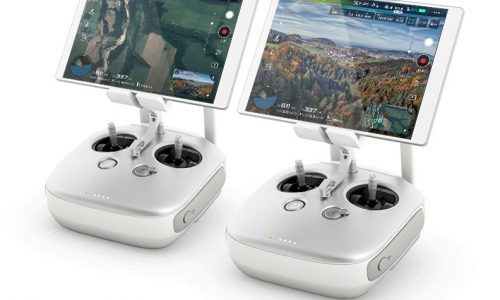 DJI LIGHTBRIDGE
For the first time ever, the DJI Lightbridge HD video downlink has been integrated into a remote. This gives you a live view of what your camera sees when connected to a screen or mobile device and increases your maximum control range to 3.1mi (5Km).
DUAL OPERATOR CONTROL
When flying with a friend, the Master controller pilots the aircraft while the Slave controller moves the gimbal and camera's direction. Both remotes receive live data and video straight from the Inspire 1, but only the Master controller sends commands to the aircraft. The Slave controller must be linked to the Master via secure password to control the gimbal.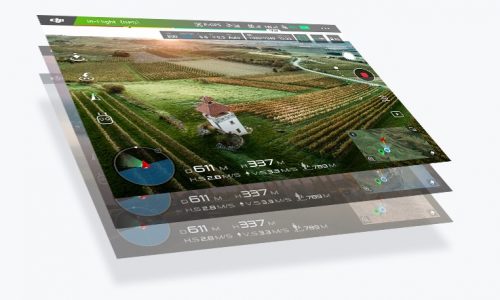 FLIGHT SOFTWARE
All of DJI's flight system knowledge has been put into the remote's software, giving you smooth, stable flight. Finely tuned control algorithms make you feel like you're riding in the cockpit, with a level of control no other multirotor on the market can match.
RUNTIME
The built-in 6000 mAh LiPo 2S rechargeable battery means you can make multiple flights without thinking about the remote's power. The remaining battery life is shown live right on the remote, and built-in alerts warn you when power is running low.
MATRICE 100 SPECIFICATIONS
AIRCRAFT
Model
T600
Weight
6.27 lbs (2845 g, including propellers and battery, without gimbal and camera)
6.74 lbs (3060 g, including propellers, battery and Zenmuse X3)
GPS Hovering Accuracy
Vertical: ±1.64 feet (0.5 m)
Horizontal: ±8.20 feet (2.5 m)
Max Angular Velocity
Pitch: 300°/s
Yaw: 150°/s
Max Tilt Angle
35°
Max Ascent Speed
16.4 ft/s (5 m/s)
Max Descent Speed
13.1 ft/s (4 m/s)
Max Speed
49 mph or 79 kph (ATTI mode, no wind)
Max Takeoff Sea Level
1.55 mi (2500 m)
2.8 mi (4500 m with specially-designed propeller)
Max Wind Speed Resistance
10 m/s
Max Flight Time
Approx. 18 min
Motor Model
DJI 3510H
Propeller Model
DJI 1345T
Indoor Hovering
Enabled by default
Operating Temperature
14° to 104° F (-10° to 40° C)
Diagonal Distance(propeller excluded)
22.8 inch (581 mm, Landing Mode)
Max Takeoff Weight
7.71 lbs(3500 g)
REMOTE CONTROLLER
Model
GL658A
Operating Frequency
922.7-927.7 MHz (Japan Only)
5.725-5.825 GHz
2.400-2.483 GHz
Max Transmitting Distance(unobstructed, free of interference)
Up to 5 km or 3.1 miles when FCC compliant
Up to 3.5 km or 2.1 miles when CE compliant
Up to 2 km or 1.2 miles when MIC compliant
EIRP
10dBm@900m, 13dBm@5.8G, 20dBm@2.4G
Video Output Ports
USB, mini-HDMI
Power Supply
Built-in battery
Charging
DJI charger
Dual User Capability
Host-and-Slave connection
Mobile Device Holder
Tablet or Smart Phone
Max Mobile Device Width
170mm
Output Power
9 W
Operating Temperature
14° to 104° F (-10° to 40° C)
Storage Temperature
Less than 3 months: -4° to 113° F (-20° to 45° C)
More than 3 months: 72° to 82° F (22° to 28° C)
Charging Temperature
32° to 104° F (0° to 40° C)
Battery
6000mAh 2S LiPo
GIMBAL
Model
ZENMUSE X3
ZENMUSE X5(optional)
ZENMUSE X5R(optional)
ZENMUSE XT(optional)
ZENMUSE Z3(optional)
Angular Vibration Range
±0.03°
Interface Type
Detachable
Controllable Range
Pitch: -90° to +30°
Pan: ±320°
Mechanical Range
Pitch: -125° to +45°
Pan: ±330°
Max Controllable Speed
Pitch: 120°/s
Pan: 180°/s
CAMERA
Name
X3
Model
FC350
Total Pixels
12.76M
Effective Pixels
12.4M
Image Max Size
4000×3000
ISO Range
100-3200 (video)
100-1600 (photo)
Electronic Shutter Speed
8s - 1/8000s
FOV (Field of View)
94°
CMOS
1/2.3" CMOS
Lens
20mm (35mm format equivalent)f/2.8 focus at ∞
9 Elements in 9 groups
Anti-distortion
Still Photography Modes
Single shoot
Burst shooting: 3/5/7 frames
Auto Exposure Bracketing (AEB): 3/5 bracketed frames at 0.7EV Bias
Time-lapse
Video Recording Modes
UHD (4K): 4096x2160p24/25, 3840x2160p24/25/30
FHD: 1920x1080p24/25/30/48/50/60
HD: 1280x720p24/25/30/48/50/60
Max Bitrate of Video Storage
60 Mbps
Supported File Formats
FAT32/exFAT
Photo: JPEG, DNG
Video: MP4/MOV (MPEG-4 AVC/H.264)
Supported SD Card Types
Micro SD
Max capacity: 64 GB. Class 10 or UHS-1 rating required.
Operating Temperature Range
0° to 40° C
CHARGER
| | |
| --- | --- |
| Model | A14-100P1A |
| Voltage | 26.3 V |
| Rated Power | 100 W |
BATTERY (OPTIONAL)
Name
Intelligent Flight Battery
Model
TB48
Capacity
5700 mAh
Voltage
22.8 V
Battery Type
LiPo 6S
Energy
129.96 Wh
Net Weight
670 g
Operating Temperature Range
14° to 104° F (-10° to 40° C)
Storage Temperature Range
Less than 3 months: -4° to 113° F (-20° to 45° C)
More than 3 months: 72° to 82° F (22° to 28° C)
Charging Temperature Range
32° to 104° F (0° to 40° C)
Max Charging Power
180 W
BATTERY (STANDARD)
Name
Intelligent Flight Battery
Model
TB47
Capacity
4500 mAh
Voltage
22.2 V
Battery Type
LiPo 6S
Energy
99.9 Wh
Net Weight
570 g
Operating Temperature
14° to 104° F (-10° to 40° C)
Storage Temperature
Less than 3 months: -4° to 113° F (-20° to 45° C)
More than 3 months: 72° to 82° F (22° to 28° C)
Charging Temperature
32° to 104° F (0° to 40° C)
Max Charging Power
180 W
DOWNWARD VISION SYSTEM
| | |
| --- | --- |
| Velocity Range | <26.2 ft/s (8 m/s) at height of 6.56 feet (2 m) |
| Altitude Range | 5-500 cm |
| Operating Environment | Surfaces with clear patterns and adequate lighting (> 15 lux) |
| Operating Range | <9.8 feet (3 m) |
| Ultrasonic Sensor Operating Range | 0.17-16.4 feet (5-500 cm) |
| Ultrasonic Sensor Operating Environment | Non-absorbing material, rigid surface (thick indoor carpeting will reduce performance) |
APP
Name
DJI GO
Mobile Device System Requirements
iOS 8.0 or later, Android 4.1.2 or later
Supported Mobile Devices
iOS: iPhone 5s, iPhone 6, iPhone 6 Plus, iPhone 6s, iPhone 6s Plus, iPhone 7, iPhone 7 Plus, iPod touch 6, iPad Pro, iPad Air, iPad Air Wi-Fi + Cellular, iPad mini 2, iPad mini 2 Wi-Fi + Cellular, iPad Air 2, iPad Air 2 Wi-Fi + Cellular, iPad mini 3, iPad mini 3 Wi-Fi + Cellular, iPad mini 4, and iPad mini 4 Wi-Fi + Cellular.
This app is optimized for iPhone 7 and iPhone 7 Plus.
Android: Samsung tabs 705c, Samsung S6, Samsung S5, Samsung NOTE4, Samsung NOTE3, Google Nexus 9, Google Nexus 7 II, Ascend Mate7, Huawei Mate 8, Nubia Z7 mini, SONY Xperia Z3, MI 3, MI PAD.