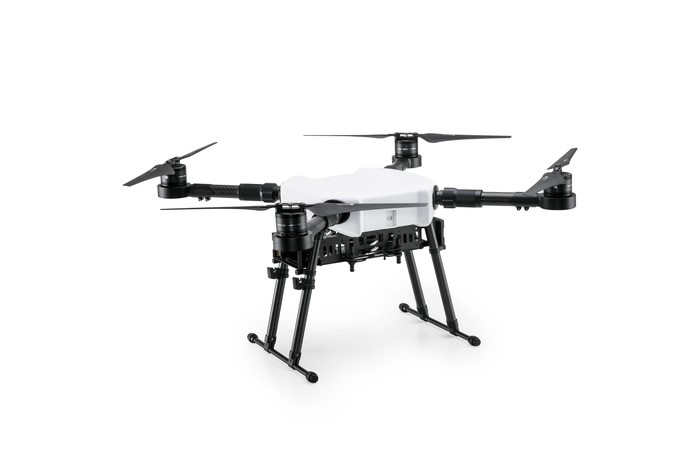 Feature Highlight
 Industrial design integration
Customized and flexible hardware and software expansion
Dual battery power redundancy
With general power and communication port
Portable professional suitcase
Support List
Customized Ground Station & SDK support
Zenmuse X3/Z3/XT/X5/X5R/Z30 Camera
Searchlight, Megaphone, Drop Tank
D-RTK, Manifold, ClairVoy, Ultrasonic Height Measurement Unit, Extension Tripod
3rd Party devices
DJI WIND Series redefine industrial UAV application. This enterprise-grade drone is a integrated flying platform specifically designed for professional industrial applications.
It features core DJI's technologies like A3 flight controller, Propulsion system and D-RTK. It's composite carbon fiber frame is more elegant and add higher strength, visual refinement and lighter weight. With its unique platform design, the wind is easily modifiable.
DJI WIND Series compatible with DJI Ground Station Pro app which allows you to plan and execute a flight route. It supports multi-mode real-time tracking and positioning. Quickly access critical information with Lightbridge and D-RTK.
DJI WIND is safe, reliable and effective. The drone is dust-proof and water-proof. This allows you to fly harsh conditions. Wind can resist rainfall during extreme rainstorms.
DJI WIND is compatible with number of DJI accessories and add-ons such as Zenmuse X3/X5/X5R/Z3 Cameras, Z30 Zoom Camera, XT Thermal Camera, Searchlight, Speaker, Manifold,4G Unit, ClairVoy (Drone tracking & monitoring unit) and Ground Station app.
SPECIFICATION
Diagonal Wheelbase
722mm
Weight (with Two TB47D battery)
4kg
Weight (with Two TB48D battery)
4.2kg
Max Takeoff Weight
6kg
Max Payload Weight (TB47D x2)
1.96kg
Max Payload Weight (TB48D x2)
1.74kg
Propulsion System
E1200 Customized version
3Party Equipment Installation
Quick-release Platform
GPS Adoption method
Inside
Hovering Time
32min (TB48Dx2)

27min (TB47Dx2)

Hovering Accuracy
Vertical:±0.5 m,

Horizontal:±2.5 m

Max Angular Velocity
150°/s
Max Pitch Angle
35°
Max Ascent Speed
5 m/s
Max Descent Speed
4 m/s
Max Wind Resistance
12m/s
Max Speed
22 m/s
Dimension of Drone
562mm*562mm*300mm
Dimension of Suitcase
663mm*657mm*401mm