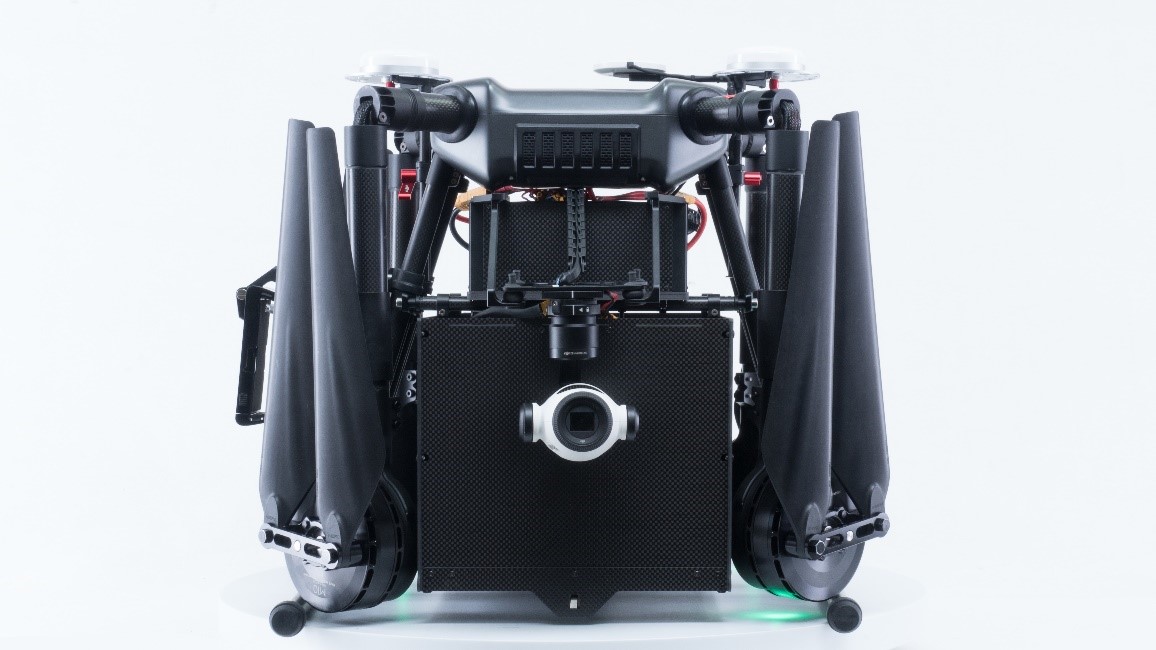 Feature Highlight
 Waterproof & Dustproof
 10 kg Payload
Foldable arms, Extension tripod, professional and easy to carry
SDK Development & Customization
Meet the needs of delivering and stringing
Support List
Customized Ground Station
Zenmuse X3/Z3/XT/X5/X5R/Z30 Camera
Searchlight, Megaphone, Drop Tank
D-RTK, Manifold, ClairVoy, Ultrasonic Height Measurement Unit, Extension Tripod
3rd Party devices
DJI WIND Series redefine industrial UAV application. This enterprise-grade drone is a integrated flying platform specifically designed for professional industrial applications.
It features core DJI's technologies like A3 flight controller, Propulsion system and D-RTK. It's composite carbon fiber frame is more elegant and add higher strength, visual refinement and lighter weight. With it's unique platform design, the wind is easily modifiable.
DJI WIND Series compatible with DJI Ground Station Pro app which allows you to plan and execute a flight route. It supports multi-mode real-time tracking and positioning. Quickly access critical information with Lightbridge and D-RTK.
DJI WIND is safe, reliable and effective. The drone is dust-proof and water-proof. This allows you to fly harsh conditions. Wind can resist rainfall during extreme rainstorms.
DJI WIND is compatible with number of DJI accessories and add-ons such as Zenmuse X3/X5/X5R/Z3 Cameras, Z30 Zoom Camera, XT Thermal Camera, Searchlight, Speaker, Manifold,4G Unit, ClairVoy (Drone tracking & monitoring unit) and Ground Station app.
DJI A3 Flight Controller
Combining ultimate reliability with accurate flight control, the brand-new A3 series of flight controllers is ideal for demanding industrial and cinematic applications where reliability and customization are essential.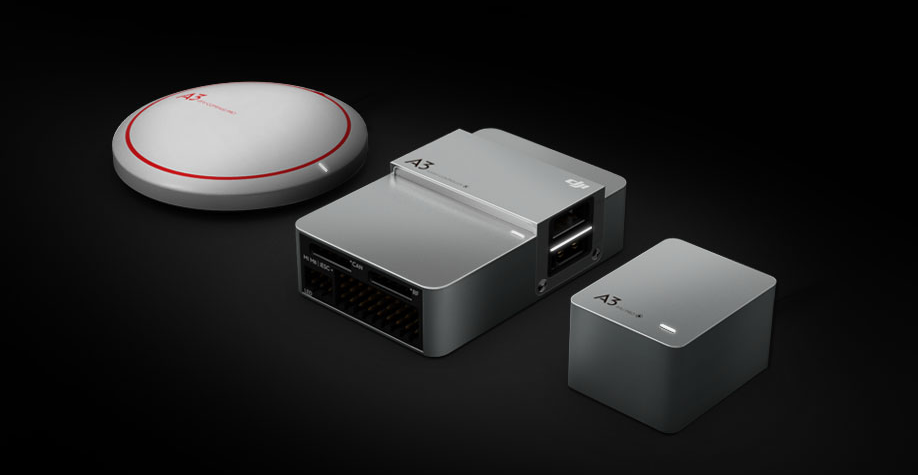 DZ-12000 Battery
The Wind 4 uses an intelligent battery with a capacity of 12000mAh. A high-strength protective shell and dampers are applied outside the battery, and the cables are also well-protected for safety and reliability. In addition, the battery provides more stable voltage, extending its lifespan.
E5000 Propulsion System
Recently, Copter Source has adapted the Wind 4 as its flagship industrial platform. Behind the copter is 4 M10 motors that make up the E5000 Propulsion system. This is part of the reason behind the copter's outstanding 40 minutes dry flight time.
When it comes to power, these motors set the bar. Combined with the 1280 FOC ESC, the M10 generates a maximum of 10-15lbs of maximum thrust at sea level with only 44v of input. This optimizes efficiency and allows the Wind 4 to surpass the flight times of even the Matrice series. The E5000 System is also weather-proof. The bearings and ESCs are weathers-sealed, and the stator and circuitry are coated in a corrosive-proof coating. Water, pesticides, and even a brine solution are protected against. A cooling system and set of cooling fins are also used within the M10 motor. ESC fins placed under the propeller downdraft further improve cooling and thus efficiency.
Altogether, the E5000 is a revolutionary step ahead in providing the best efficiency for industrial applications. Paired with the Wind 4 & 8 series, enterprise applications become effortless.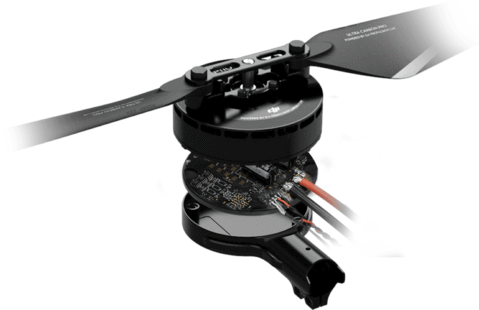 Model
WIND4
Aircraft
 
Diagonal Wheelbase
41.7inch(1060mm)
Package Dimensions
24×23×17inch(610×584×432mm)
IP Rating
Moderate rain proof customized)
Dimensions (unfolded)
33.9×33.9×20.7inch(860×860×525mm)
Dimensions (folded)
20.9×18.9×16.9inch(530×480×430mm)
Folding Method
Folded Downward
Number of Batteries
1
Weight (with standard battery)
11.0kg(with DZ-12000mAh battery)
Weight (with large-capacity battery)
Max Takeoff Weight
21 kg
Max Payload
10 kg with DZ-12000mAh battery)
3rd Party Equipment Installation Platform
with mount point
GPS Adoption Method
Inside
Hovering Accuracy
Vertical:1.64 feet (0.5 m),Horizontal:4.92 feet(1.5 m)(for flight safety,1 GPS, no RTK)
Max Angular Velocity
150°/s
Max Pitch Angle
25°
Max Ascent Speed
16.4 ft/s (5 m/s)
Max Descent Speed
9.8 ft/s (3 m/s)
Max Speed
18m/s
Max Service Ceiling above Sea Level
Not Available Yet
Max Wind Resistance
32.8 ft/s (10 m/s)
Max Flight Time (no payload, with standard battery)
29min 30 sec(1 DZ-12000mah battery)
Max Flight Time (no payload, with large-capacity battery)
39min 30 sec(2 DZ-12000mah batteries)
Retractable Landing Gear
retractable
Operating Temperature
14° to 122° F (-10° to 50° C)
Flight Controller
A3
Propulsion System
Motor Model: DJI 10010
Propeller Model: DJI 2880(diameter/screw pitch:711 × 203mm <28 × 8.0 inch> )
ESC Model:1280x                                           Operating Temperature:-10-50°C
Gimbal Installation
 
Downward Gimbal Mount
Supported
Upward Gimbal Mount
Downward Dual Gimbal
Battery
 
Model
DZ-12000mah
Capacity
12000mAH
Voltage
50.4V
Battery Type
LiPo12S
Energy
266WH
Net Weight
3.56KG
Operating Temperature
14° to 104° F (-10°C to 40°C)
Storage Temperature
Less than 3 months: -4° to 113° F (-20° to 45° C)
More than 3 months: 72° to 82° F (22° to 28° C)
Charging Temperature
32° to 104° F (0° to 40° C)
Charger
 
Model
C03048D
Voltage
110Vac/220Vac
Rated Power
2400W
Compatible Gimbals
 
DJI Gimbals
Zenmuse X3/Z3/XT/X5/X5R、Zenmuse Z30, dual-battery port, megaphone, supply box, D-RTK, Manifold, ultrasonic obstacle avoidance unit, Clairvoy real-time tracking & location, ground station iPad, PC)
Remote Controller
 
Model
GL858A
Operating Frequency
920.6 to 928 MHz JP),5.725 to 5.825 GHz non-JP),2.400 to 2.483 GHz
Max Transmitting Distance (unobstructed, free of interference)
CE: 2.2 miles (3.5 km)
FCC: 3.1 miles (5 km)
EIRP
10 dBm @ 900M,13 dBm @ 5.8G,20 dBm @ 2.4G
Video Output Ports
USB、HDMI
Power Supply
Built-in Battery
Charging
DJI charger
Dual User Capability
Not Supported
Mobile Device Holder
Standard
Max Mobile Device Width
170 mm
Output Power
Operating Temperature
14° to 104° F (-10°C to 40°C)
Storage Temperature
Less than 3 months: -4° to 113° F (-20° to 45° C)
More than 3 months: 72° to 82° F (22° to 28° C)
Charging Temperature
32° to 104° F (0° to 40° C)
Battery
6000 mAh LiPo 2S
USB Supply Power
DJI GO APP
 
Name
DJI GO
Mobile Device System Requirements
iOS 8.0 or later, Android 4.1.2 or later
Supported Mobile Devices
iOS: iPhone 5s, iPhone SE, iPhone 6, iPhone 6 Plus, iPhone 6s, iPhone 6s Plus, iPhone 7, iPhone 7 Plus, iPad Air, iPad Air Wi-Fi + Cellular, iPad mini 2, iPad mini 2 Wi-Fi + Cellular, iPad Air 2, iPad Air 2 Wi-Fi + Cellular, iPad mini 3, iPad mini 3 Wi-Fi + Cellular, iPad mini 4 and iPad mini 4 Wi-Fi + Cellular. The App is optimized for iPhone 7 and iPhone 7 Plus.
Android :Samsung tabs 705c, Samsung S6, Samsung S5, Samsung NOTE4, Samsung NOTE3, Google Nexus 6p, Nexus 9, Google Nexus 7 II, Ascend Mate7, Huawei P8 Max, Huawei Mate 8, LG V20, Nubia Z7 mini, Sony Xperia Z3, MI 3, MI PAD, Smartisan T1。
 * Support for additional devices available as testing and continues.