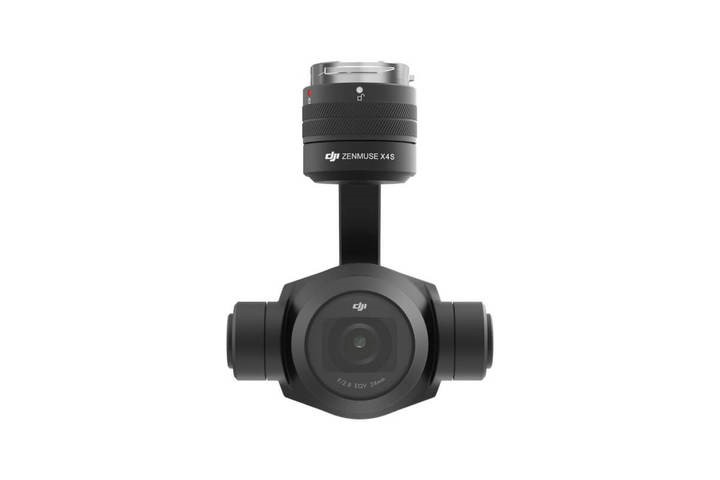 | | | | |
| --- | --- | --- | --- |
| 1-Inch | 20MP 11.6 Stops | 4K 60FPS | H.264/H.265 100Mbps |
| 8.8mm/F2.8-11 FOV 84° | Leaf Shutter | Fast AF | 3-Axis Gimbal |
The Zenmuse X4S is a powerful camera featuring a 20 megapixel 1-inch sensor and a maximum ISO of 12,800. Dynamic range is increased from the Zenmuse X3 by 1 stop, with signal to noise ratio and color sensitivity increased by 1.5 stops for next-level image quality. The Zenmuse X4S uses a DJI-designed compact lens with low dispersion and low distortion 24mm equivalent prime lens. This 84° FOV, high resolution lens makes the Zenmuse X4S as powerful during aerial imaging as it is on the ground. Combined with CineCore 2.0, the Inspire 2's powerful image processing system, it can record 4K/60 H.264 and 4K/30 H.265 videos at a 100Mbps bitrate, and oversample 5.2K video into 4K video in real-time, capturing fine image details. In Burst Mode, the Zenmuse X4S supports 14fps shooting at 20 megapixels in both JPEG and DNG formats. It is able to make the difficult balance between agility and image quality.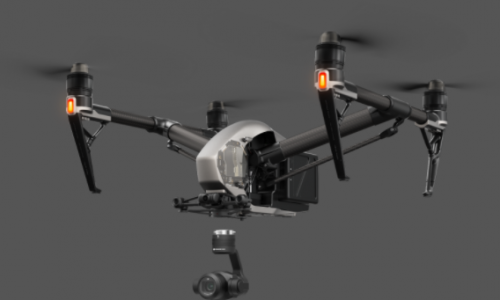 THE INSPIRE 2 FLYING CAMERA
Compared with the Inspire 1, the Inspire 2 utilizes an innovative structure that separates the CineCore 2.0 image processing system from the camera and places it inside the aircraft. This means that the sensor and optical system are detachable and easily connected using a newly designed quick-release connector. Designing the camera system in this way effectively protects the sensor from magnetic interference originating from the processor. It also allows a range of lightweight camera units to be connected as required by different scenes. The Zenmuse X4S has a 1-inch sensor and a compact design. Working in tandem with the CineCore 2.0 image processing system, the Zenmuse X4S makes photo and video capture effortless.
1-INCH SENSOR
Sensor size is vital to image quality. The Zenmuse X4S's 1-inch Exmor R CMOS sensor uses large pixels measuring 2.4μm per pixel to create 20-megapixel images and 11.6 stops of dynamic range. Compared with the Zenmuse X3, which uses a 1/2.3-inch sensor, the Zenmuse X4S has an additional stop of dynamic range and 1.5 more stops signal to noise ratio and color sensitivity, as well as a maximum ISO of 12,800, for even more stunning imaging capabilities.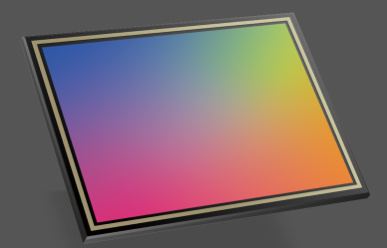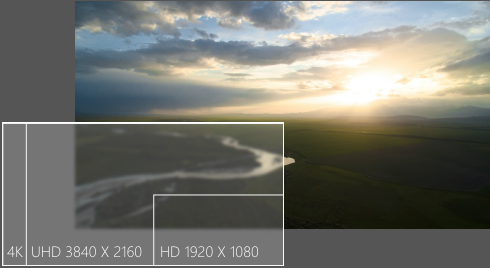 HIGHER QUALITY VIDEOS
Used with the Inspire 2 CineCore 2.0 image processing system, the Zenmuse X4S records 4K/60 using H.264 and 4K/30 using H.265, both with a 100Mbps bitrate. It also supports oversampling of 5.2K video to 4K, while 3D denoising technology and 3D LUT color reproduction technology retains fine detail in captured images.
PROFESSIONAL LENS
The custom-engineered 8.8mm/F2.8-11 lens is compact with low distortion and has a radial dispersion of only 3μm that is equivalent to a 24-focal length on a 35mm camera. Its high MTF rating performance and removal of low pass filters make the Zenmuse X4S an incredibly powerful camera for its size, both in the air and on the ground. The Zenmuse X4S also uses a leaf shutter capable of 1/2000 shutter speeds, eliminating rolling shutter distortion that can occur when taking images of fast moving subjects or when flying at high speed, allowing dramatic shots to be captured more easily.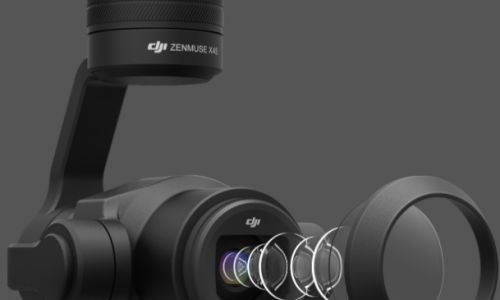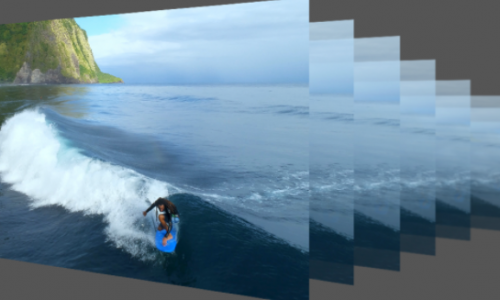 CAPTURE EVERY MOMENT
With the help of the powerful CineCore 2.0 image processing system integrated into the Inspire 2, the Zenmuse X4S is able to shoot JPEG and DNG photos at up to 14fps in Burst Mode as well as take photos during video recording, so that the perfect moment can be captured forever.
PRECISION STABILIZATION
A lightweight design combined with high speed processing makes the Zenmuse X4S gimbal motors ultra-reactive. It responds instantly to subtle movements of the airframe and neutralizes it to keep the camera stable. With a precision of ±0.01°, combined with three damping balls and lightweight damping boards that neutralize vibration, footage is completely smooth. As a result of tightly integrated and hidden wires, it is only able to rotate 320° but 360° and beyond is possible by yawing the airframe itself
GENERAL
| | |
| --- | --- |
| Name | Zenmuse X4S |
| Dimensions | 125×100×80 mm |
| Weight | 253 g |
GIMBAL
| | |
| --- | --- |
| Angular Vibration Range | ±0.01° |
| Mount | Detachable |
| Controllable Range | Tilt: +30° to -90°, Pan: ±320° |
| Mechanical Range | Tilt: +50° to -140°, Pan: ±330°, Roll: +90° to -50° |
| Max Controllable Angular Speed | Tilt: 90°/s, Pan: 90°/s |
ENVIRONMENTAL
| | |
| --- | --- |
| Operating Temperature | 14° – 104°F (-10 to 40℃) |
| Storage Temperature | -4° – 140°F (-20 to 60℃) |
CAMERA
Sensor
CMOS, 1″
Effective Pixels: 20 MP
Lens
F/2.8-11, 8.8mm (35 mm Equivalent: 24mm)
FOV
84°
Photo Resolutions
3:2, 5472×3648
4:3, 4864×3648
16:9, 5472×3078
Video Resolutions
H.264
C4K: 4096×2160
23.976/24/25/29.97/47.95/50/59.94p @100Mbps
4K: 3840×2160
23.976/24/25/29.97/47.95/50/59.94p @100Mbps
2.7K: 2720×1530
23.976/24/25/29.97p @80Mbps
47.95/50/59.94p @100Mbps
FHD: 1920×1080
23.976/24/25/29.97p @60Mbps
47.95/50/59.94p @80Mbps
119.88p @100Mbps
H.265
C4K: 4096×2160
23.976/24/25/29.97p @100Mbps
4K: 3840×2160
23.976/24/25/29.97p @100Mbps
2.7K: 2720×1530
23.976/24/25/29.97p @65Mbps
47.95/50/59.94p @80Mbps
FHD: 1920×1080
23.976/24/25/29.97p @50Mbps
47.95/50/59.94p @65Mbps
119.88p @100MbpsPhoto FormatsDNG, JPEG, DNG+JPEGVideo FormatsMOV, MP4Operation ModesCapture, Record, PlaybackStill Photography ModesSingle shot, Burst shooting: 3/5/7/10/14 frames, Auto Exposure
Bracketing, 3/5 bracketed frames at 0.7EV bias, IntervalExposure ModeAuto, Manual, Shutter Priority, Aperture PriorityExposure Compensation±3.0 (1/3 increments)Metering ModeCenter-weighted metering,
Spot metering (area option 12×8)AE LockSupportedShutter SpeedMechanical Shutter: 8 – 1/2000s
Electronic Shutter: 1/2000 – 1/8000sWhite BalanceAuto, Sunny, Cloudy, Incandescent, Neon,
Custom (2000K – 10000K)ISO Range100 – 6400 (Video)
100 – 12800 (Stills)Video CaptionsSupportedAnti-FlickerAuto, 50Hz, 60HzPAL/NTSCSupported